Cloud Backup
The IIJ GIO Simple Backup Solution is a low-cost cloud-based backup solution. This service is used to back up and restore system images and data on physical and virtual servers in the IIJ GIO cloud service and on-premise environments.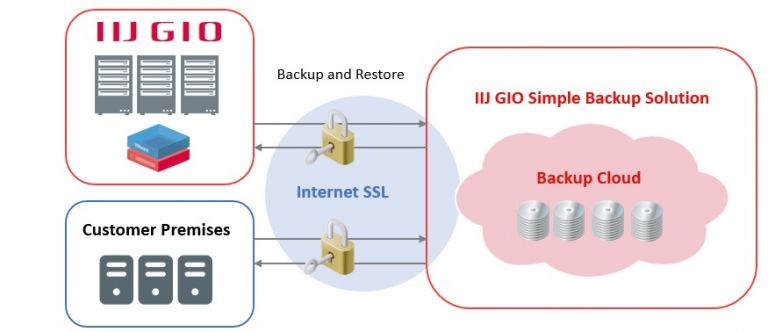 Disaster Recovery
IIJ Europe partner with Zerto , one of Europe's leading DR partners, to build DR environments. Using cloud-based storage enables you to create high quality backup systems without the need to purchase, configure, and maintain physical storage.

Cloud Hosting
The flexible cloud
None of the hassle and cost of building complex architectures for your portfolio from scratch. Take advantage of our comprehensive, modular, standards-based hardware-to-app platform with flexible contract terms.