The GDPR defines a statutory requirement to manage personal information and enable data in EEA to be legally transferred to outside the continent.
The GDPR will apply on the 25th of May 2018. "It provides for very severe sanctions against controllers or processors who violate data protection rules. Data controllers can face fines of up to €20 million or 4% of their global annual turnover. These administrative sanctions will be imposed by the national data protection authorities." (European Council: http://www.consilium.europa.eu/en/policies/data-protection-reform/data-protection-regulation/)
Appropriate solution to GDPR is essential for organisation conducting business globally.
GDPR IT Solutions Workflow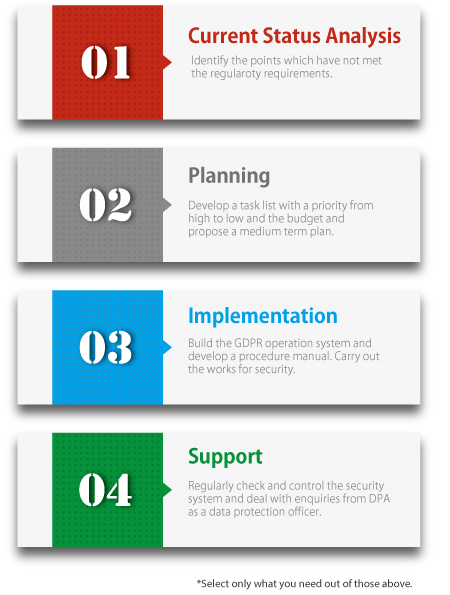 IIJ's GDPR Solutions
GDPR Consultation
IIJ Consultants will initially carry out an assessment within the organisation IT environment. This is essential, in order to assess whether the organisation IT environment meets the regulatory requirements and provide appropriate solution.
Implementation of GDPR solutions
Based on the initial assessment and findings, IIJ will implement solutions to enable the organisation to meet the regulatory requirements. This could be in the form of the following; access restriction, falsification detection, encryption back up and application improvement.
GDPR Operations support
Following the implementation phase of the appropriate solution, IIJ will continue to support your organisation to further develop an effective managing system, in order to continuously comply with the GDPR.
GRPR-Ready Cloud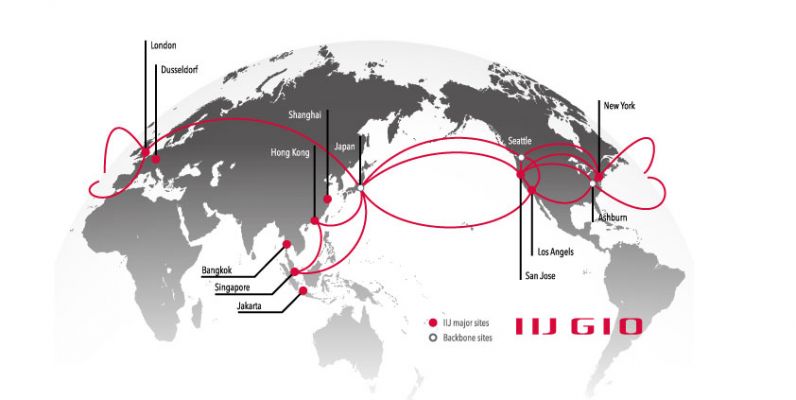 IIJ has submitted the IIJ Group's Binding Corporate Rules (BCR), the documented, internal rules which define the global policy with regard to personal data protection within the IIJ Group, to the UK's Information Commissioner's Office (ICO) on October 14, 2016. These BCR confirm that the Group complies with applicable and prospective EU data protection rules, including the new General Data Protection Regulation (GDPR).