Change your SIM card to Japan Travel SIM!
It is very easy to swap SIM card even though you have never done it before. First take out your SIM and Insert Japan Travel SIM. Follow the manual included in your SIM package for APN settings and user registration, this is a quick and easy process allowing you to use the data and roaming service in Japan.
Japan Travel SIM Specification
| | |
| --- | --- |
| Type | Data only |
| Data | 1.5GB/3GB for 30 days |
| Price | Set by the retailer |
| SIM size | Multi-size SIM (Nano, Micro, Standard) |
| Coverage | Anywhere in Japan |
| Transmission rate | 4G(LTE)(Maximum 788 Mbps downlink/50 Mbps uplink) |
Stay Connected while traveling in Japan
Find a reseller
UK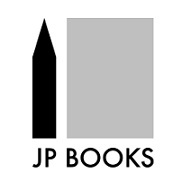 JP BOOKS
Address. 24-25 Denman St, London W1D 7HU, U.K.
TEL. +44 (0)20 7839 4839 / E-mail. info@jpbooks.co.uk
Web. shop.jpbooks.co.uk
Germany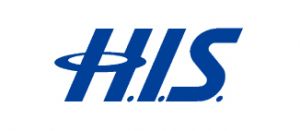 H.I.S. Deutschland Touristik GmbH
Frankfurt Branch
Address. Grosse Eschenheimer Strasse 39,39a 60313 Frankfurt am Main
TEL. +49 (0)69 5600 510 / E-mail. fra@his-world.com
Web. www.his-germany.de
Düsseldorf Branch
Address. Schadowstraße 84 40212 Düsseldorf
TEL. +49-(0)211-1759 900
Web. www.his-germany.de
München Branch
Address. Frauenstraße 32 80469 München
TEL. +49-(0)89-5432 9900
Web. www.his-germany.de
Spain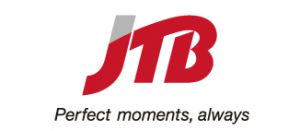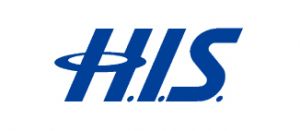 Viajes H.I.S. Madrid
Address. C/ Chinchilla 4, Planta 1. 28013 Madrid, Spain
TEL. 91 559 70 00 / E-mail. infomad@his-world.com
Web. www.his-spain.com
Viajes H.I.S. Barcelona
Address. Gran Vía corts catalanes, 645, 08010 Barcelona
TEL. 93 302 29 29 / E-mail. infobcn@his-world.com
Web. www.his-spain.com
France

Japan Travel Centre/Voyages a la Carte
Address. 48, rue Sainte-Anne 75002 Paris, France
TEL. +33 (0)142 969 120 / E-mail. travel@voyages-alacarte.fr
Austria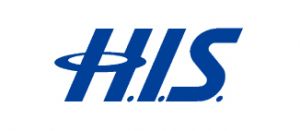 H.I.S. Austria Travel GmbH
Address. Opernring 1 / R / 503-506, 1010 Wien, Austria
TEL. +43 (0)1 587 1073
E-mail. vienna@his-austria.at
Web. www.his-austria.at
Hungary

JTB Hungary / Tumlare Corp. Hungary Kft.
Address. Bajcsy Zsilinszky út 12, 1051 Budapest, Hungary
TEL. +36 1 486 8063
E-mail. japan@jtbhungary.com
Web. https://www.japanspecialista.hu/
Czech Republic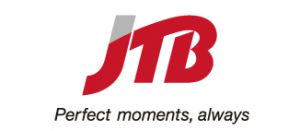 JTB Czech / Tumlare Corp. Czech Republic
Address. Kaprova 42/14 11000 Praha 1
TEL. +420 270 004 550
E-mail. info@jtbczech.com
Web. http://www.dojaponska.cz
Poland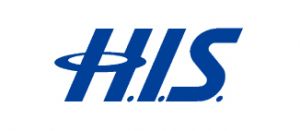 H.I.S. POLAND Sp. z o.o.
Address. Al. Solidarności 95/99 m. 39,
00-144 Warszawa, Polska
TEL. +48 22 827 0118
E-mail. info-waw@his-world.com
Web. www.his-travel.pl/
Avoid Expensive Roaming Data Charges with Japan Travel SIM
Japan Travel SIM offers a simple and convenient way to stay connected whilst in Japan, and importantly offers great value for money and the avoidance of expensive roaming charges. For a fixed upfront cost, you can get 1.5GB or 3GB of data access for 30 days valid across the whole of Japan, with the option to top up if needs be. Be sure to visit their stand to get your connected Japanese visit sorted!
How much is 1GB data usage?
YouTube 5-minute-clip Approx. 90 times
Skype 3-minute-audio chat Approx. 580 times
Google Map Approx. 280 times
Please note that these figures are based on industry average and not guaranteed by IIJ. Data usage may differ depending on type of device and application.
Data Top up Available
Data Top up options:IIJmio Coupon Card
In-store purchase available at following stores:
Yodobashi Camera・Don Quijote・Nojima・BICCAMERA・Sofmap・Kojima・Seven Eleven*・Family Mart*・LAWSON*
Available to purchase IIJmio Coupon Card/Digital on the machine.
Top up with Brastel Card

Included within your SIM package.
On-line top up available by following ways: Download app "050Free"
For further information, please visit here.
User manual
Step 1: Insert the SIM card into your device
Step 2: Set the APN settings in your device
For Android
Select [Settings] on main menu.
Select [Settings] – [Wireless & Network] – [More…] and then select [Mobile networks].
Select [Access Point Names] and then select [New APN] from [ + ] or from the menu. Enter APN and authentication type.
Select [Save] from the menu, then return to the APN list and select the APN that you set up.
Menu names depend on your device.
For iOS (iPhone 5 or later model)
Tap the settings icon on the Home screen.
Select [Mobile Data] and turn on [Enable 3G] or [Enable LTE].
Select [Mobile Data Options]
Select [Mobile Data Network]
Enter IIJ APN
Step 3: Start the service activation process
Access the URL: http://iijm.io/t.af
Log in using pass code 1 and pass code 2.
Register user information.
IIJ APN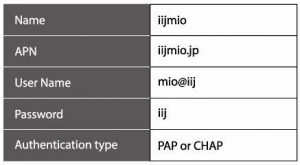 Voice call & Data top up with Brastel card
≪Phone calls when using Japan Travel SIM≫
Get a 050 number with brastel card, this allows you to make calls in Japan and overseas.